Trading ideas for the cryptocurrency on 14 June 2018 — BTC, ETH, EOS, ZEC, XMR
Since the beginning of the trading day, the dynamics of cryptocurrencies combined. There is a suspension drop, some moderate recovery. For example, Cardano was in the black at 3%. EOS, Stellar Lumens, IOTA in the black of about 0.3%. Other assets dozens of the leading cryptocurrency by market capitalization in the red from 1.5% to 7%.
BTCUSD
Our support $6455 exceeded. Suggest you try to buy. On the dynamics of the past month fall work out a correction, at least by 23.6%. Now, therefore, in the conditions of suspending the fall, you can try to bribe the asset to $7000-7034.
ETHUSD
For Ethereum optimism less. While waiting for the implementation to support at the level of $430-440. Short positions can be opened on the rebound from the level of $500 and the break of the support trend growth for June 14 (for H1 apply support).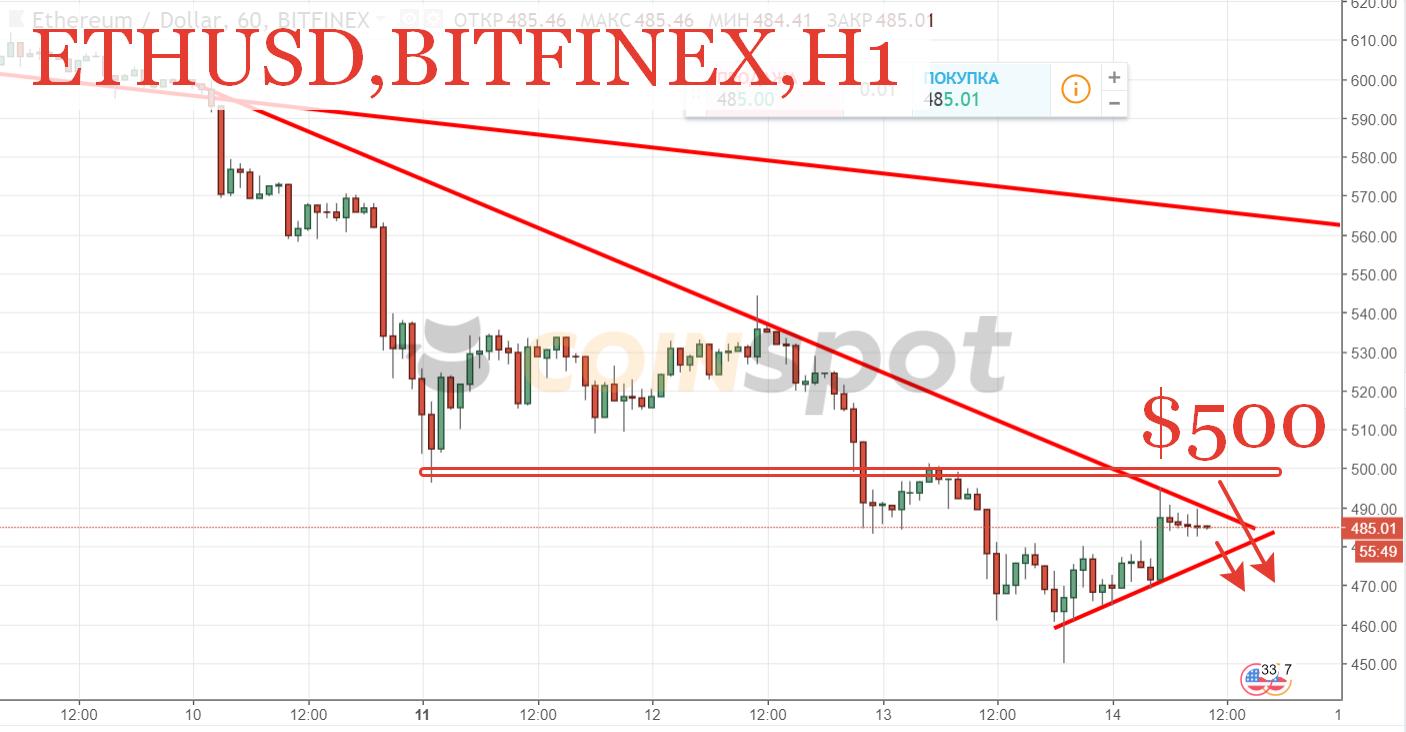 EOSUSD
Suspension drop. Possible correction up to the level of $11,0050. While the goal is $7,9000 not cancel, but postpone. Short positions in the breakdown of support at $96000. Purchase $11,0050 after the break up of the $10,2020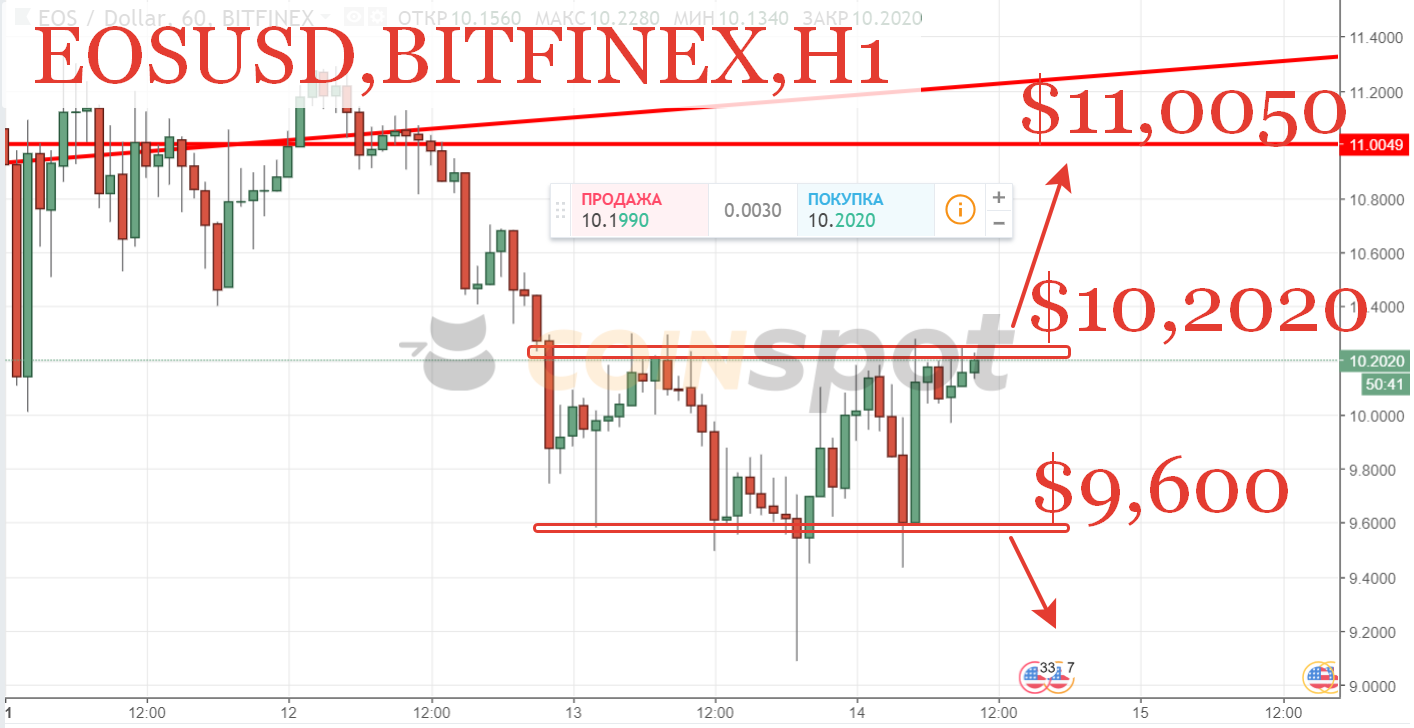 ZECUSD
The goal is not realized. Nothing changes and we continue to work on lowering the price to sales $170-171. New positions can be opened on the update of the minimum, or, today, on the rebound from the trend fall since June 11.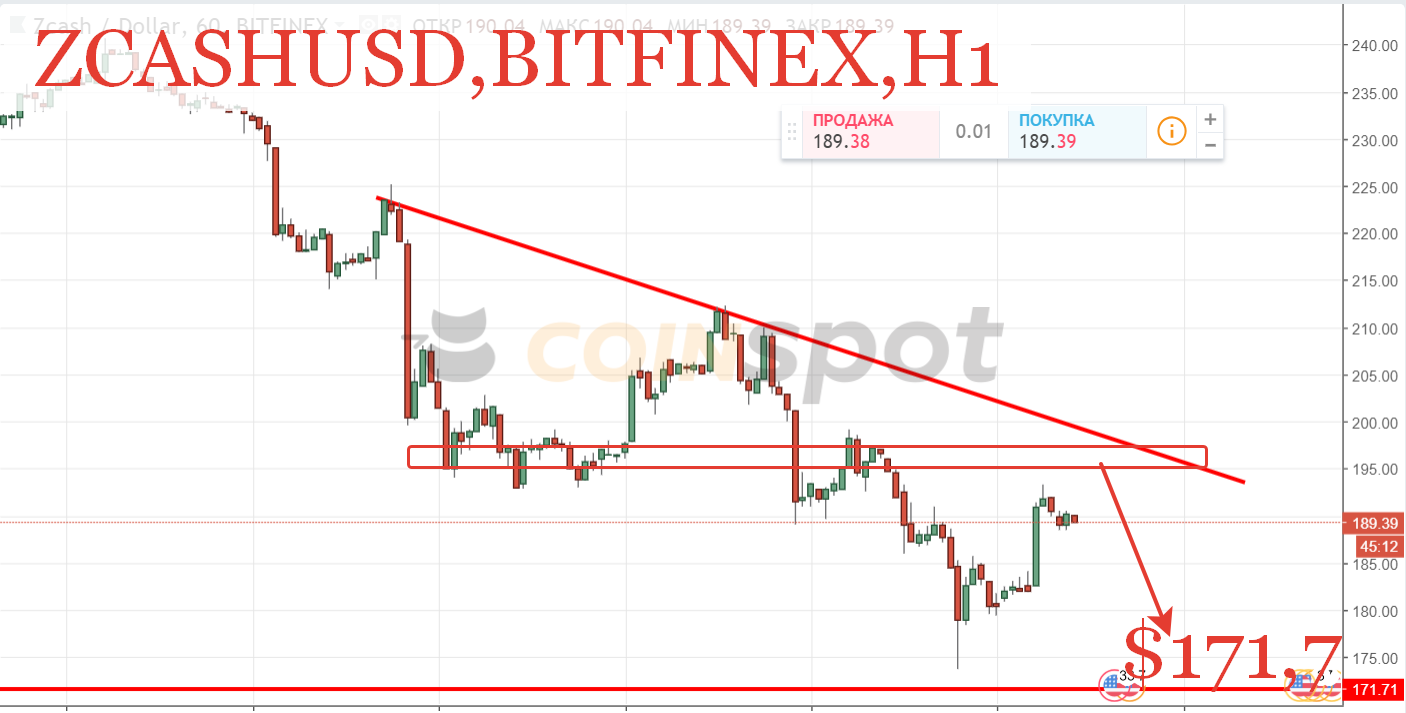 XMRUSD
Worked for an increase to $129-130. Congratulations. After a strong news background in the form of fed funds rate the US is a rather well turned out, with the support of news trigger to work on the technical goal. At this moment, the correction to a minimum can continue. New purchases will only be valid when the break-up of $130.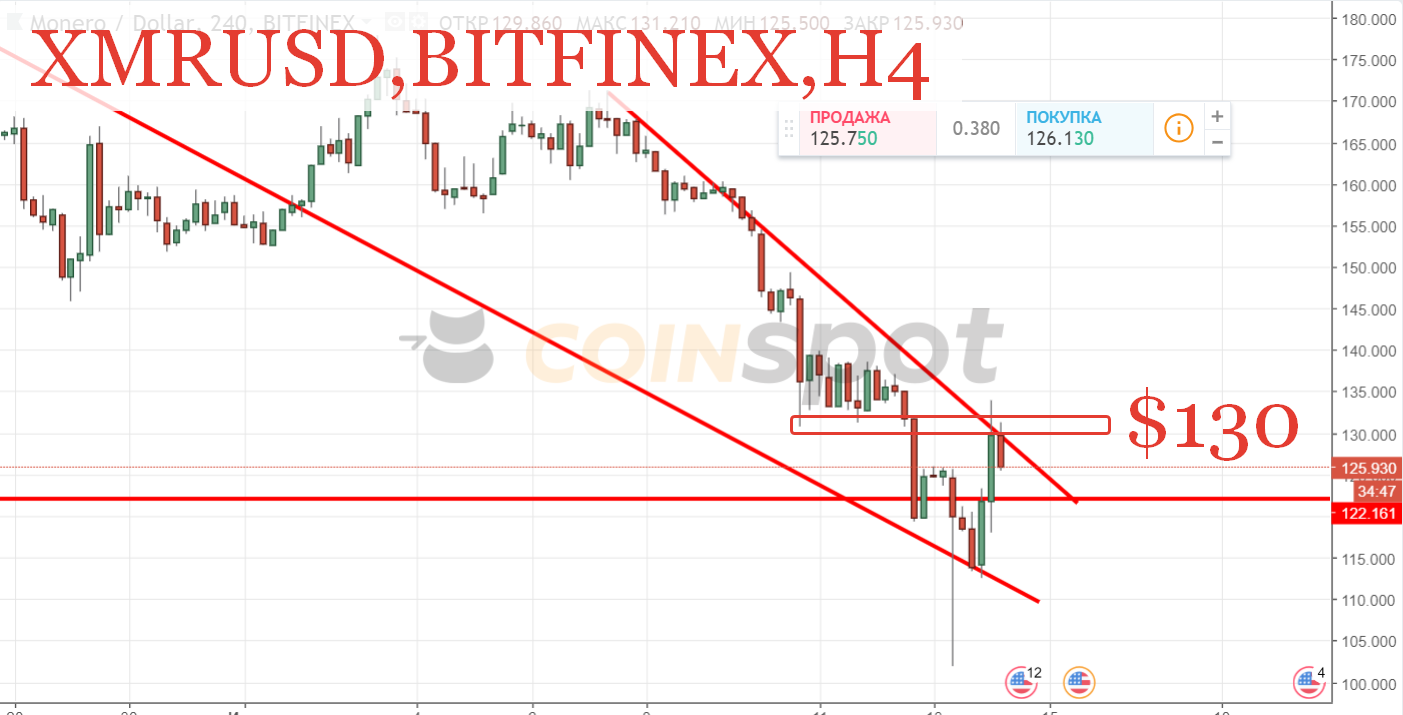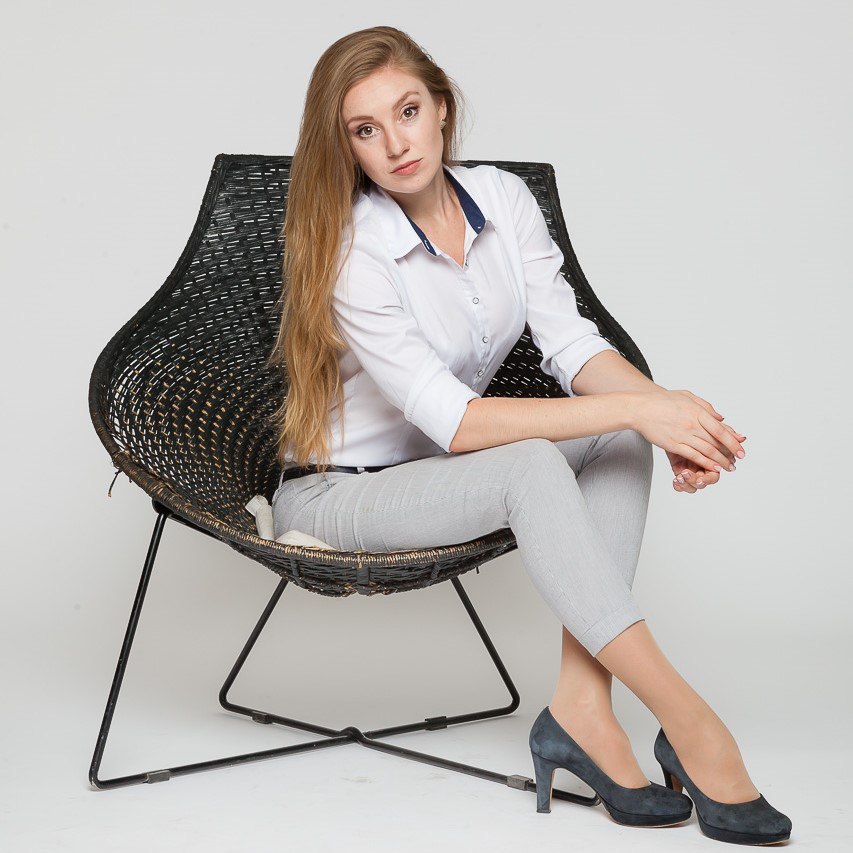 Maria Salnikova, an independent currency strategist, especially for CoinSpot
My channel for traders with trading signals in real time: http://clc.la/mariacoinspot
The review reflects the subjective position of the analyst Coinspot subject to personal trading style. Trading operations with cryptocurrency are increased risks due to the nature of the market. The editorial Board does not bear ответствbенности for your trading decisions and recommends trading only to those funds, the loss of which will not be critical.