Trading ideas by cryptocurrency on July 12, 2018 — BTC, ETH, EOS, ZEC, XMR
The trend of the market capitalization of cryptocurrencies descending. Waiting for drawdown below the minimum figures of the current year. While that strategy works for profit on the cryptocurrency market, the only: actively sell, take profits, wait for correction and sell again. If you are actually buying cryptocurrencies, top ten worth while to leave alone.
From the beginning of the day, the whole dozen leading cryptocurrency in the drawdown. Maximum drop demonstriruet EOS -8,2%, followed by Cardano -6% and Litecoin – 5,7% (data as of 15:00 GMT).
BTCUSD
The price is reduced, correction is possible up to $6270, but the turn down is not necessary to keep the idea of growth. Fix and exit positions. Levels $6,000 and $5800 can be considered a benchmark for the fall. Accordingly, if You operate on the principle of Forex, you have the option to sell to these supports.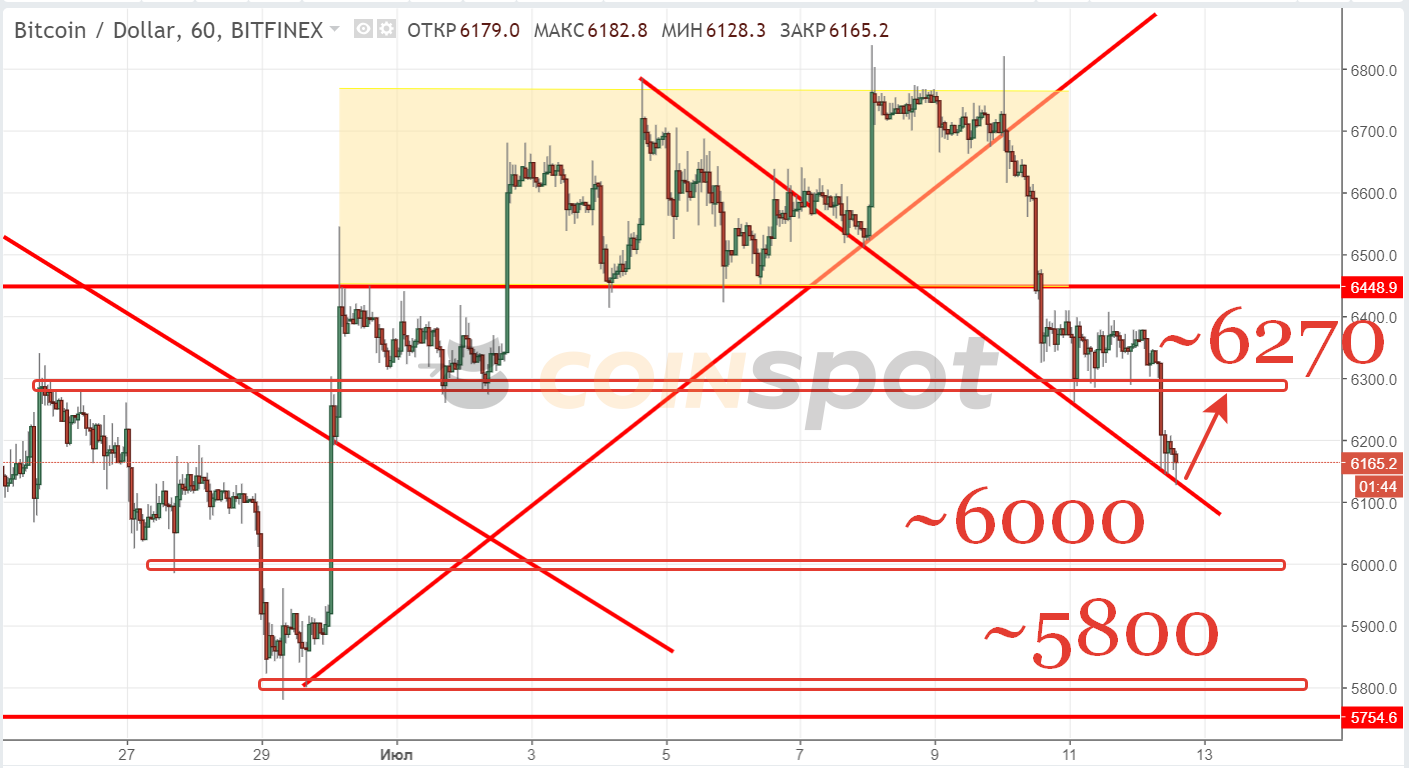 ETHUSD
As we said yesterday – a reversal yet. Accordingly, current sales to $400, and then monitor the price behavior, or form reversal. Although, it is more likely that we will see consolidation and then update the minimum.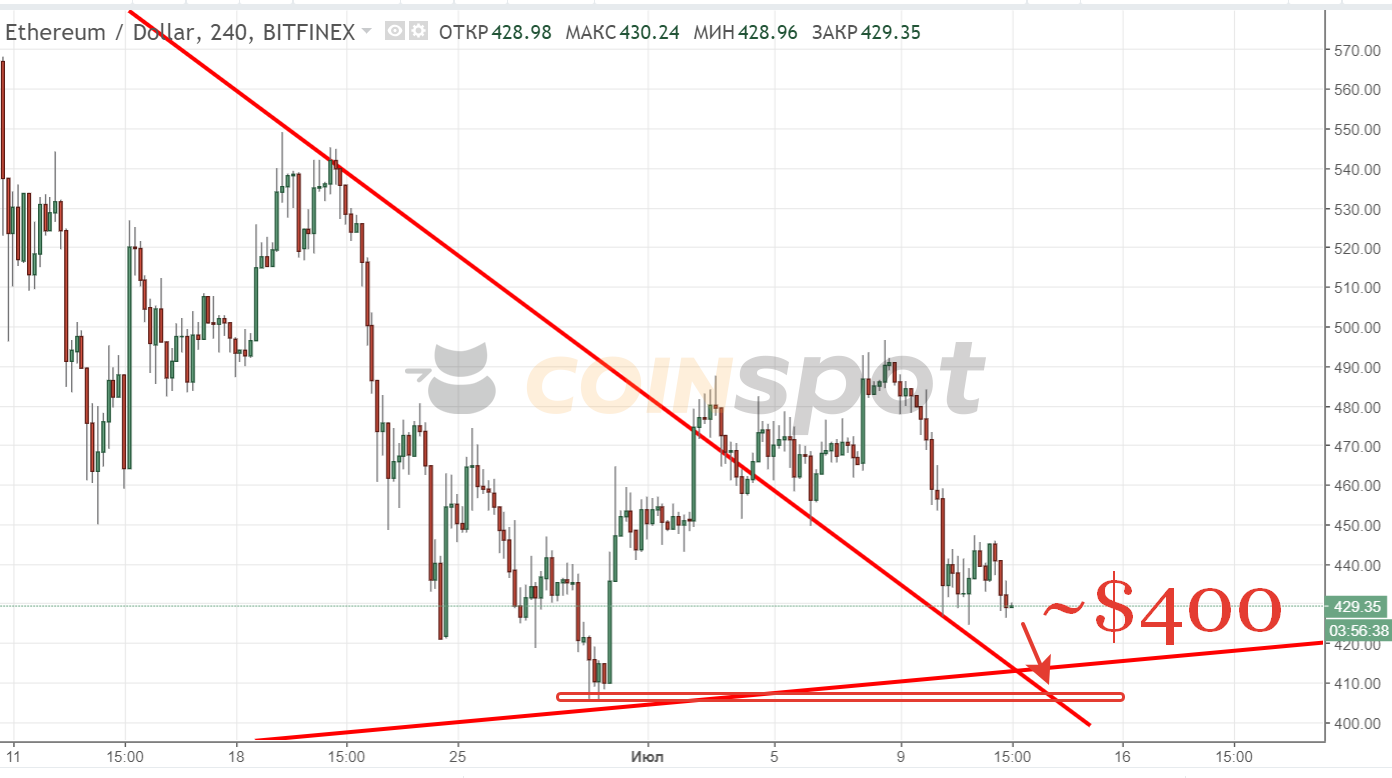 EOSUSD
Mood since yesterday, don't change and not a reason to start shopping EOS. That is, buyers need to accept the fact that the downward trend in may 2018 is not broken up and the potential fall to the level 5,4570 saved.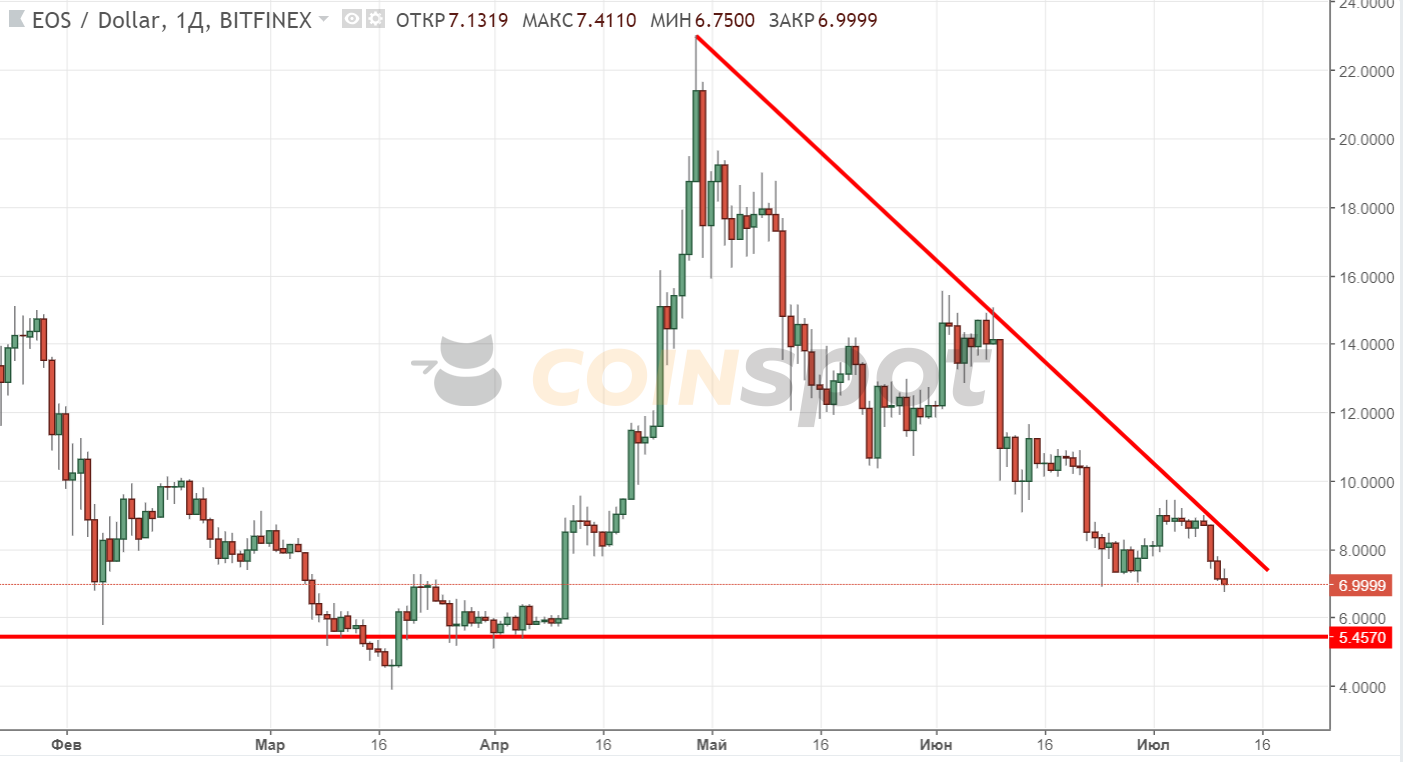 ZECUSD
It also does not change attitude. While actual sales to the support level of $143,7. Zcash for a buyer on no.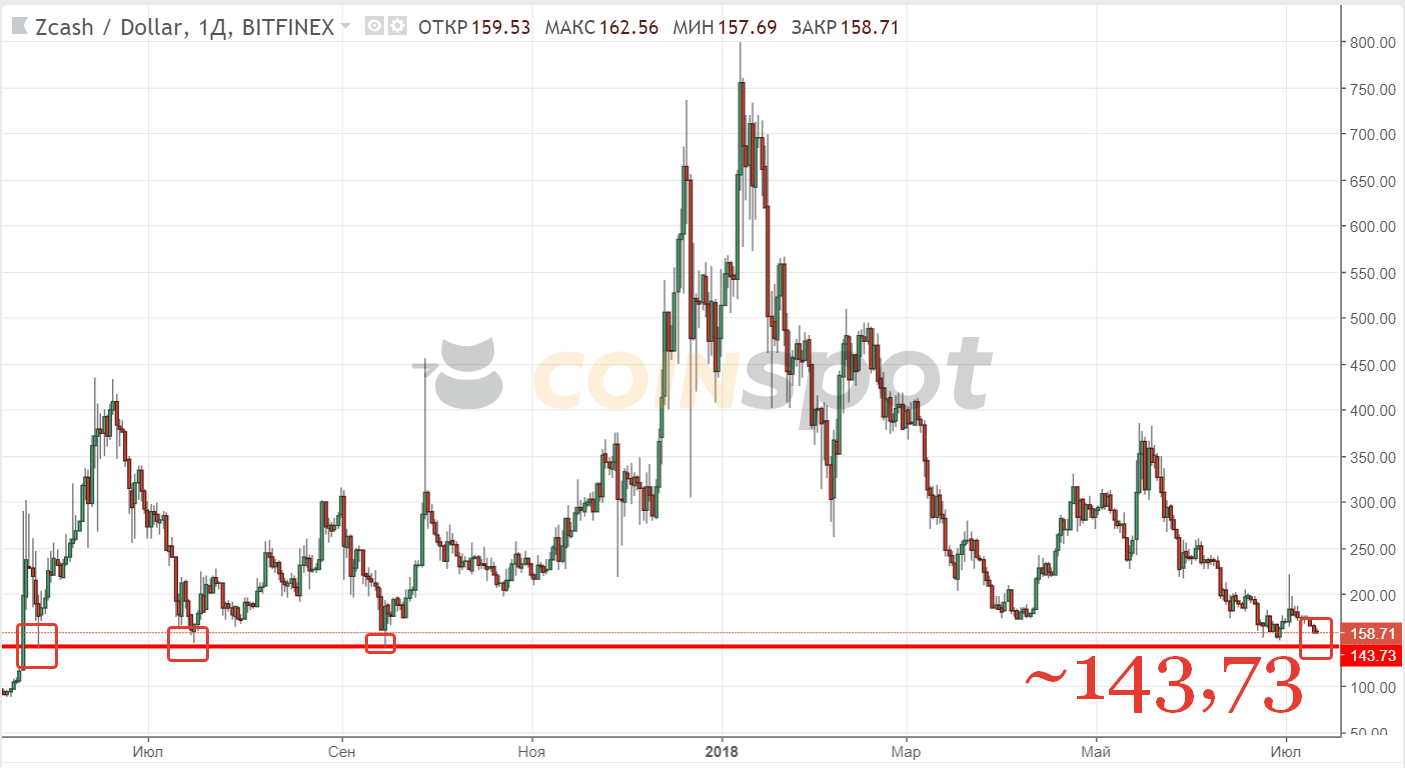 XMRUSD
The behavior in the style of "consolidation" for the asset is not typical. Price sandwiched in between $105-140. I wonder what the situation will be resolved. So far, the purchases are increasing despite the fact that it is trading in a lower price range.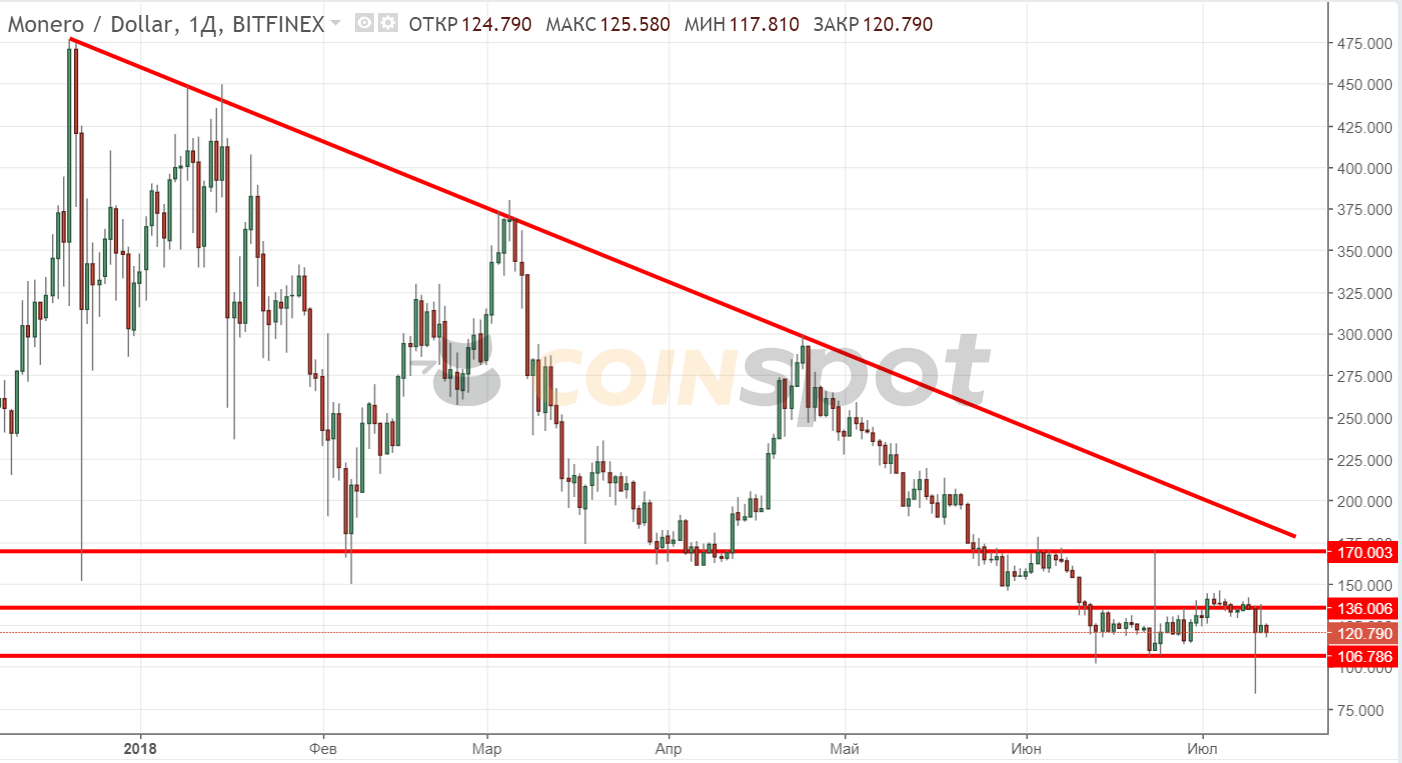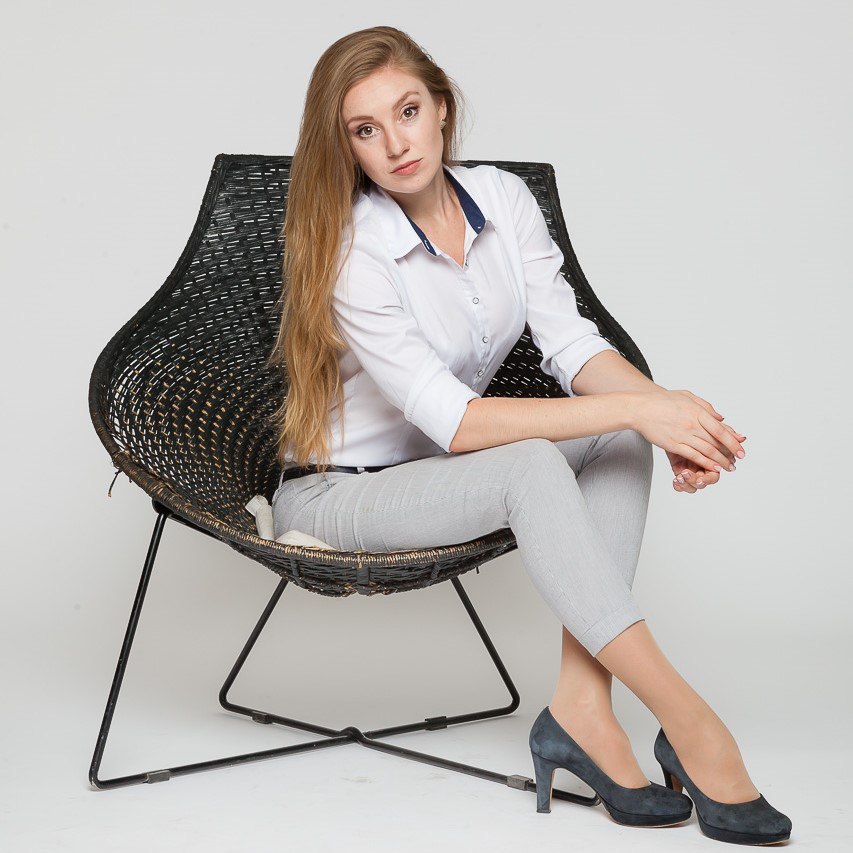 Maria Salnikova, an independent currency strategist, especially for CoinSpot
My channel for traders with trading signals in real time: http://clc.la/mariacoinspot
The review reflects the subjective position of the analyst-partners Coinspot subject to personal trading style. Trading operations with cryptocurrency are increased risks due to the nature of the market. The editors are not responsible for your trading decisions and recommends trading only to those funds, the loss of which will not be critical.